To see the Product Description please click here O
3D Cheapies - Air Keeled with Venturi Jets
THE RETURN OF THE CHEAPIE RANGE
Trying to get guys to try the most productive lures, rigs and systems can be very frustrating!!
The way we've done this in the past is to make a cheap form of the lures that we want you to try.
We know how productive the 3D venturi jets have been in the Fish Print Range have been so we're making those heads available in normal colours using skirts that are no longer our current skirts. The only difference is that they don't have the CAT additive just to show you how great those heads are.

Available in limited numbers per colour.
NB: these lures come with blank tags and no barcodes.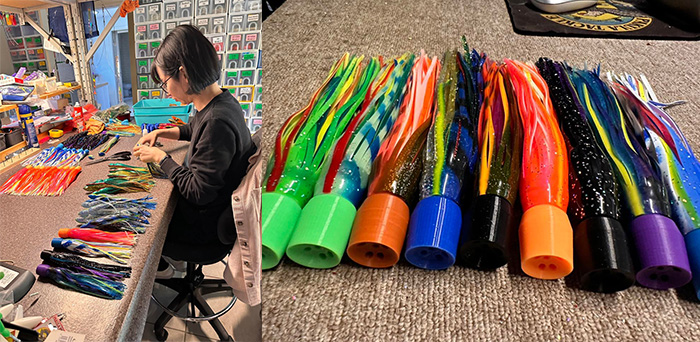 Showing 1 to 4 of 4 (1 Pages)