To see the Product Description please click here O
Classic Stainless Steel Game Hooks

The Classic hooks are made from 420JR-grade stainless steel which is the same as most other heavy gauge hooks on the market and is the standard grade used in high-grade chef knives. They are solid hooks for drag settings 5kg and over, i.e. 15kg and over.

They have a knife-edge under the barb with a tapered cone point.
We have made these hooks available as we supply a number of lure makers who have found it hard to find a supply of quality classic shaped hooks. These hooks are primarily used for semi and stiff rigs in trolling lures and for rigging skip and swim baits. (note for Pakula Lures we recommend Dojo Hooks rigged in either the single hook swivel/keel rig or the twin hook shackle rig)

Please check sizes as the common method of sizing varies between manufacturers. That is not all 12/0 hooks are the same size.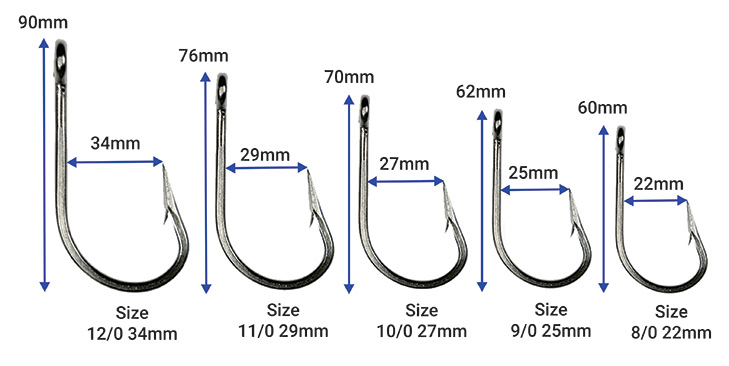 Showing 1 to 5 of 5 (1 Pages)